Finding the right storage room size is sometimes difficult - most people underestimate how many things you can store in just a few square meters. As an all-round service provider, we are of course happy to advise you and help you until you find the right size.
Take a look at our examples below
Let our store staff advise you in person or on the phone
Use our storage space calculator
Read our tips & tricks for space-saving storage
TIP: As a rule of thumb: approx. 10% of the living space corresponds to the required storage space.
Examples of storage sizes
To give you an idea of ​​how much space even a small storage room offers, we show you practical examples here: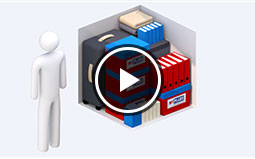 Storage locker 1 m³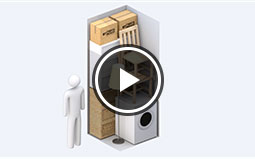 Small 1-3 m2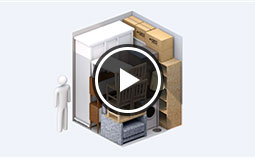 Medium 3-5 m2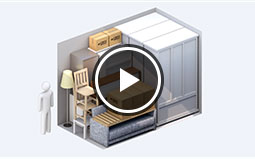 Large 5-10 m2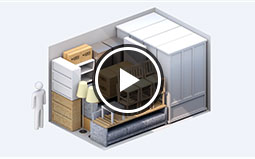 XL 10-20 m2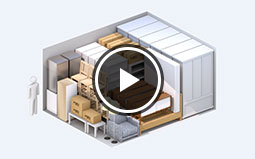 XXL 20-50 m2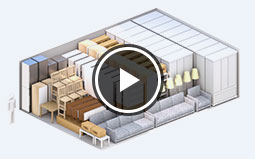 XXXL > 50 m2
Personal advice
Let our store staff advise you in person or on the phone!
Storage size calculator
With our calculator you can find out how big your storage room should be.
0
x
Base cabinet (kitchen)
+
-
Your estimated storage size is 0.000.00 m²
Space-saving storage
To use the entire area - and height! - of the storage room as well as possible, here is a list of valuable tips & tricks:
Always at hand: For quick access and a good overview, make a list of where you have stored which things.
Use room height: When stacking the boxes and storage items, make sure that the heavy things are at the bottom.
Box selection: Use large boxes for light items and smaller boxes for heavier items.
More protection: protect your furniture - such as sofas, mattresses and armchairs - with the right covers from our shop.
Quick access: items and boxes that you rarely use can be moved to the back.